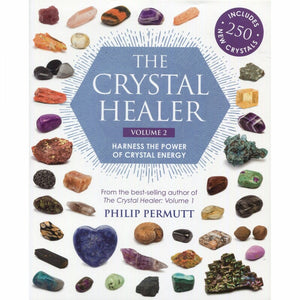 Includes a directory of 250 new crystals arranged by colour, each with clear photographs and descriptions, so you can identify your stones instantly and discover their healing properties.
- Discover how to soothe emotional problems, such as anxiety, mood swings, and shyness, and alleviate physical symptoms, such as migraines and allergies.
- The eagerly anticipated follow-up to 
The Crystal Healer: Volume 1
, which has sold over 100,000 copies worldwide.